The monument building, which was built in 1872, still has its original main walls. The walls are made of stones put in clay. The western front's ornate plaster has been restored according to the original ornamental design.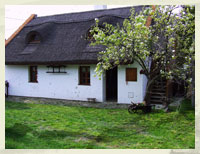 In the monument building, which is more than a hundred years old and has been renovated according to the traditions of folk architecture, two apartments can be found which meet modern needs.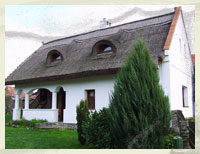 The monument stable's walls, which were constructed around 1800, provide a base to the third apartment. The windows' view of Lake Balaton and the terrace provide breath-taking scenery for the guests residing here.The building's western wall is one of the most beautiful and old walls of Tihany.